A successful B2B email marketing strategy: key elements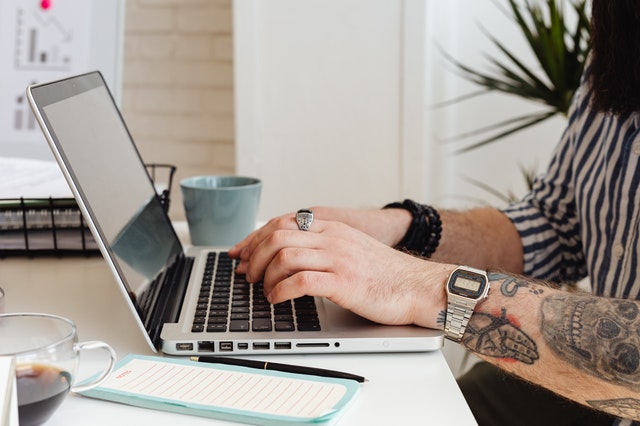 A well-thought B2B marketing strategy appears to be a roadmap for business development. Key marketing elements should align to work together like a clock to make this road safe and joyful.
When it comes to creating a fine-tuned and effective B2B email marketing strategy, you should be aware of your business goals and how to measure the success of their achievement. To be successful in email marketing, you should aim to deliver your message with a minimum of delivery failures and unsubscriptions.
Let`s get familiar with the core components of a successful email marketing strategy that will work best for your B2B campaign.
Differences between B2B and B2C emails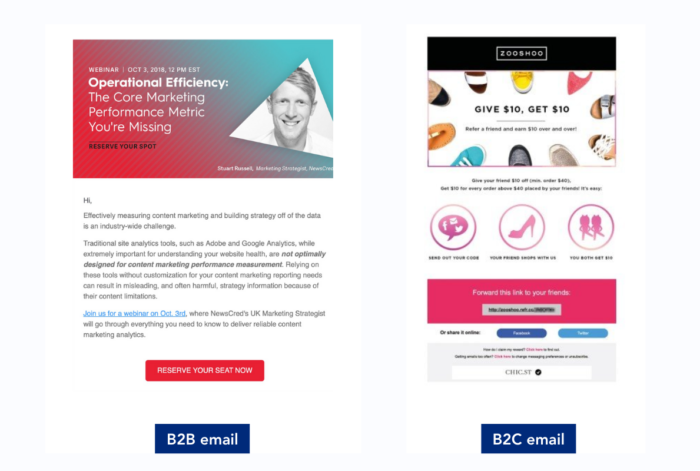 If your company sells to businesses or customers, or even both, your emails must be tuned explicitly according to these audiences' needs. There are 3 differentiating features between B2B and B2C emails:
Content
With B2B emails, you want to communicate the product's actual value supported by valid data. Besides, the tone of the communication is rather formal. That may be easily spotted by the mail's signature. These days email signature software has these customization features for those who send B2B and B2C emails within 1 campaign.
Purchasing behavior
An individual customer and a business have different purchasing behavior and decision-making cycles. B2B customers purchase a product or service motivated by the return on investment and logic, not emotion.
Timing & Frequency
A perfect email marketing campaign is consistent in both time and frequency of the emails. The open and click rates largely depend on the time when and how often the email is received.
However, some marketers believe there is no perfect time for sending email campaigns as every person and business is unique.
The importance of personalization and segmentation
These days everybody is overwhelmed with tons of email recommendations, offers, and deals. As the world continues to look more like a nonstop ad, B2B marketers must work on new ways to achieve their business goals via email campaigns.
One of such effective ways is personalization. Thus, the 2020 B2B Marketing Mix Report shows that the digital aspect will be at the top of marketing spending, and personalization will be the key to a successful connection with your digital customers.
Personal touch with an email signature
Digital data collection, customized experiences, one-to-one interactions, and personal touch are a few of the numerous elements that contribute to the level of email personalization as personalization should have a place at least at some level of your campaign.
The most simple and cheap way to start a personalization campaign is updating your email signature. Draw signature and add a handwritten piece to your corporate email signature to provide the personal touch we all want to feel.
Relevant and customer-focused content
Effective B2B marketing campaigns require a customer-focused approach. Once you`ve established your business goals and audience segments, it is high time to work on the content you will deliver.
Here are the best practices you need to implement to develop a valuable and customer-oriented content strategy for your emails.
Spreading industry news and trends
People reading your emails have a job to be done. Therefore, they have no time for irrelevant or too extensive pieces of content to read. Besides, they might not be interested in the topics you disclose.
A brief and informative piece on industry news and trends is a good form of B2B marketing email content. It`s essential to be mindful about your prospects' time, especially if you want to win their loyalty, not evoke irritation.
Using educational content
Customer education is a crucial element of an effective strategy. You cant expect a well-motivated and conscious purchase from a customer who is not well informed about the available solutions and options.
Educational content that provides customers and prospects with an understanding of the opportunities they can get from your product or service should be a regular part of the content mix.
Informing about technological developments
In a fast-changing world, new technological developments enter the market every day. The effect of their appearance is always immense. Keeping an eye on trends is a must for all businesses.
On your side, you can assist your prospects in this task. Inform them how their businesses can get even more effective following technological trends and adopting tech advancements.
Writing case studies customers can really use
A case study is an excellent way to prove the efficiency and relevance of your product and services. Business people tend to believe numbers and real-life facts rather than nice phrases.
Create an in-depth study into the benefits of your product or service and email it out to others, targeting the recipients by industries or job positions to achieve maximum effect.
Making a clear offer with effective CTA
An effective email is not complete without a clear offer and a solid call to action. CTA buttons are to grab attention, encourage activity and provide an excellent customer experience.
When creating a CTA, start with considering the following:
How many CTAs do I want?
What should they look like?
Where to place them?
How should my CTA sound?
How can I test the CTA efficiency?
Effective CTAs are essential for an email marketing campaign. Otherwise, the campaign may appear to be a waste of time and money. A compelling CTA uses the power of words, design, and placement.
There are extensive lists of best working CTA examples and tips to encourage swift action. Guess what? They prove to work well. For instance, Campaign Monitor conducted a test to determine what CTA performs best and found that a call-to-action button helped them increase the click-through rate by 28%.
Conclusion
Email marketing remains one of the most effective ways to streamline communication with your audience. Regardless of industry, your B2B email marketing strategy should be well-designed and consistent.
In 2021 it is more crucial than ever before to create interaction and provide personal touch via all possible means. Personalization appears to be among the trends for B2B email campaigns.
Utilize all the best practices of B2B email marketing available to foster your business growth.