7 Bedroom Decor Ideas for Newlywed Couples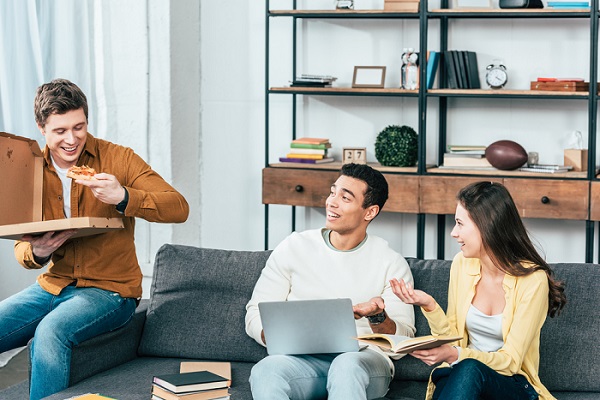 The wedding day is the biggest day for the couples, the memories from the big day are going to stay with you forever. Some of the main factors that should define your bedroom are functionality, romance, and decor. Every item and detail should pour affection, reflect romance, and be appealing to both the partners that will further boost the emotions and help you strengthen the relationship forever. If you find it hard to pick a right bed or a bedding item that suits both you and your partner, check out Sleepstandards.com for various solutions.
Your perfect romantic bedroom is going to be the icing on the cake that will help you to add even more special moments to your new relationship of being married to each other. The thought and effort put in decorating your bedroom is going to define your style as a couple and help to strengthen the bond between you, the newlyweds.
Here are 7 bedroom décor ideas for newlywed couples.
Choose Romantic Colors
Choosing the right color that is a symbol of romance and passion is going to help to strengthen the romantic bond and bring in sensuality. Each color has its distinctive language that has an impact on your and your partner's mood. Generally, red is considered the perfect color that beams romance and passion, you can add creamy white or silvery gray to boost the romantic emotions. To take up the warmth a notch higher, you should go for warm colors like burgundy or gold. You should ensure that you don't overdo the color and flood the bedroom with items that are in suggested colors.
Neither too feminine nor too masculine
Your bedroom should be designed in such a way that it suits both the partners. It should neither be too feminine nor too masculine and should have balanced design elements that cater to the needs of both of you. None of you should get overwhelmed by the design taste of the other partner.
Walls and Windows Décor
You should choose the color of the walls that is good for intimacy and sleep and matches the taste of both the partners. Light-colored walls allow you to experiment with the different accessories. Light-colored walls give airy look to your bedroom and will brighten the other red and other bold colored accessories.
The window curtains or blinds should be in comforting dark colors and heavy enough to keep the outside light out when you are asleep. You should choose the color of the curtains in combination with the theme of your bedroom and help elevate the level of romance.
You should have the color of the drapes match the color of bed linen, blankets, and pillows, white, blue, or baby pink should be good.
Lighting
Another important factor of your bedroom is going to be lighting in the room, it plays an effective role in enhancing the romantic feel and sensuality of the entire bedroom. You should use dim lights to elevate the level of romance in your bedroom. You should choose a red or pink night bulb, as these are good for inducing good quality sleep.
You should add a soft light on the nightstand if you or your partner loves to read in bed but the other partner is sensitive to bright light.
Add a sofa or chairs
If you have more space available in your bedroom, you should add a sofa or two chairs that can help two of you have meaningful conversations without having to hop on to the bed. Adding a coffee table can enhance the décor and help you relax while having a cup of your respective beverages.
It is also helpful when people who enter your bedroom need not hop on to your bed and can make themselves comfortable on a sofa or chairs.
Enhance good romantic feel
You should enhance the romantic feel and appeal of the bedroom by using perfumes and aromas. You should use good essential oils, air fresheners, and diffusers which will make your bedroom smell good and give therapeutic feel and boost your chemistry.
You can add different floral designs to make your bedroom feel romantic and luxurious while being elegant.
You can add a beautiful photo frame from your wedding to brighten your bedroom and it should bring a smile to the faces of you and your partner every time you two look at it.
The bed should be the centerpiece
How can we miss the centerpiece of every bedroom? The bed.
You should invest in a bed that flaunts sensuality and romance in your bedroom while being perfect in all aspects for good quality sleep and intimacy. You should choose a bed that has an appealing headboard and invest in luxurious linen for comfort and attractiveness.
The other most important thing is your mattress doesn't compromise on your mattress if you want a good sleep, so here you can check all mattress reviews and choose the best one. The faux fur throw comes in all sizes from throw-sized to oversized California king!
Your bed, mattress, linen, blankets and decorative pillows and cushions should match well with the other décor of your bedroom and can help in stimulating the senses. Any soft color for linen and bed sheets, like dreamy white or light blue or baby pink, is pleasing to the eyes and should combine well with the red color of other décor.
Final thoughts
Your bedroom is going to be the place where you start and end your day, with your partner around. You should follow these bedroom décor ideas to enhance that romantic feel and strengthen your relationship while you get intimate with each other and for having a good quality sleep daily.