4 Makeup Tricks to Achieve a Flawless Finish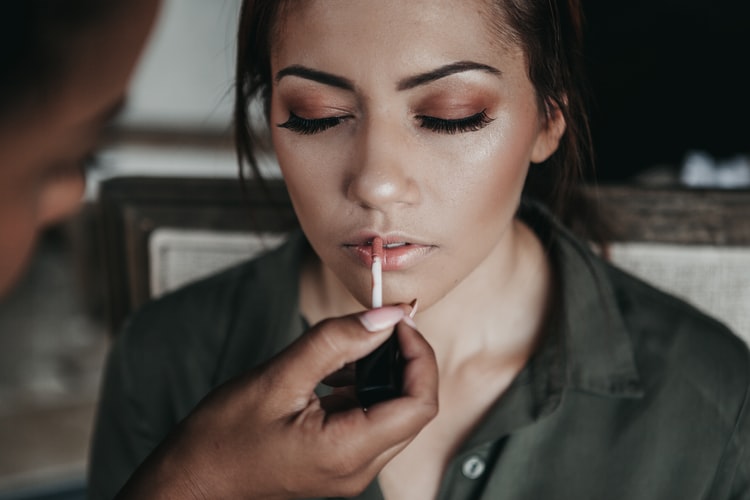 Makeup is an art and can sometimes take quite a bit of time to master the skill. Everybody wants a flawless finish, but with the beauty market inundated with tips, secrets, videos, etc, how do we really know where to start? What is the base? What is the primer? Do we really have to exfoliate first? What is setting spray? All these questions can be really overwhelming especially to beginners. One good thing is there are businesses like Luvo Store that help you get started in gathering your makeup needs. Before you want to pull your hair out of your head, sit back and keep reading because we put together a quick list of our favorite Makeup Tricks to achieve just that; a flawless finish.
Hydration Station
This may sound silly, but our first Makeup Tricks on the list is simple, hydrating your face. It is so important to moisturize prior to putting on any makeup. Sometimes what we put on our face tends to dry out our skin meaning our makeup will start to crack throughout the day. Avoid this by simply using a Korean face cream prior to applying any makeup.
It's all about that bass
Well, actually the base. First and foremost, what is the base? Our skin is not as smooth as we would all hope for it to be. We have bumps, lines, and pores that can really affect how our makeup sits on our faces. In fact, we have over 5 million pores on our bodies with on average, roughly 20,000 being just on our faces. A base is used to create a refined and smooth surface on our skin to allow makeup to adhere seamlessly – without the bumps! Apply a base by using a good primer. We suggest allowing the primer to sit on your skin for a couple of minutes prior to applying any foundation. This way it will really soak into your skin and fill your pores to help achieve that flawless smooth look you are looking for.
Go slow with your foundation
Many times, we pour a large amount of foundation onto our beauty blenders or right onto our faces not realizing it is actually too much. When you are applying foundation, go slow and just dab a little on at a time. We can always add more to obtain the right amount of coverage, but if we add too much, sometimes we are stuck with thick layers on our face or we have to start over completely. Avoid this by just dabbing a little bit of foundation on at a time.
Set it up
Setting powder is one of our most favorite Makeup Tricks and it is so easy to use! First of all, what is it? Setting powder is used to set your foundation in place. It works to blur lines and tackles oil on our skin, so our faces do not look shiny. Setting powder is what we use after we apply the foundation. You will want to get a good loose setting powder and gently sweep it across your face. If necessary, apply more to problem areas like your T-zone and under eyes. Another great trick is using a setting spray. This is a little different than a powder as the spray is used once you have completed your makeup routine. A setting spray is a light mist that contains a bonding agent called a polymer. When sprayed onto your face after your makeup routine, it will lock your makeup in place to help avoid any smudging or creasing.
We all want a flawless finish foundation look and achieving one is much easier than most think! Just always remember to hydrate your skin, apply a good base, go slow with your foundation and set it up with great powder and spray!